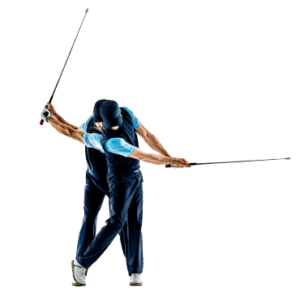 Golf has become obssessed with distance. Everyone wants to hit the ball further.
The SuperSpeed Training System is the most recommended training aid on the market for increasing swing speed and distance.
SuperSpeed training clubs are being used by touring pros such as Bryson DeChambeau, Phil Mickelson and Lydia Ko. The pros are using the SuperSpeed System because it works.
SuperSpeed uses three progressively weighted training "clubs" and a prescribed "overspeed" practice program to increase a golfer's swing speed.
The training is straightforward, easy to understand, and can be compoleted in about 15 minutes per session.
SuperSpeed has optimized sets of clubs for Men, Women, Seniors, Juniors, and younger children.
Greater speed = greater distance!