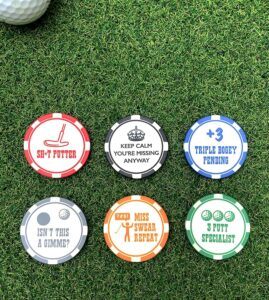 Looking for a small golf-related gift or stocking stuffer? This set of six funny golf markers is a great gift for a quick smile.
These ball markers are highly visible on the greens and are the size of poker chips.
Great gift for the golfer who likes a little fun with their game.
If you like The Aggressive Fade, check out our sister sites: