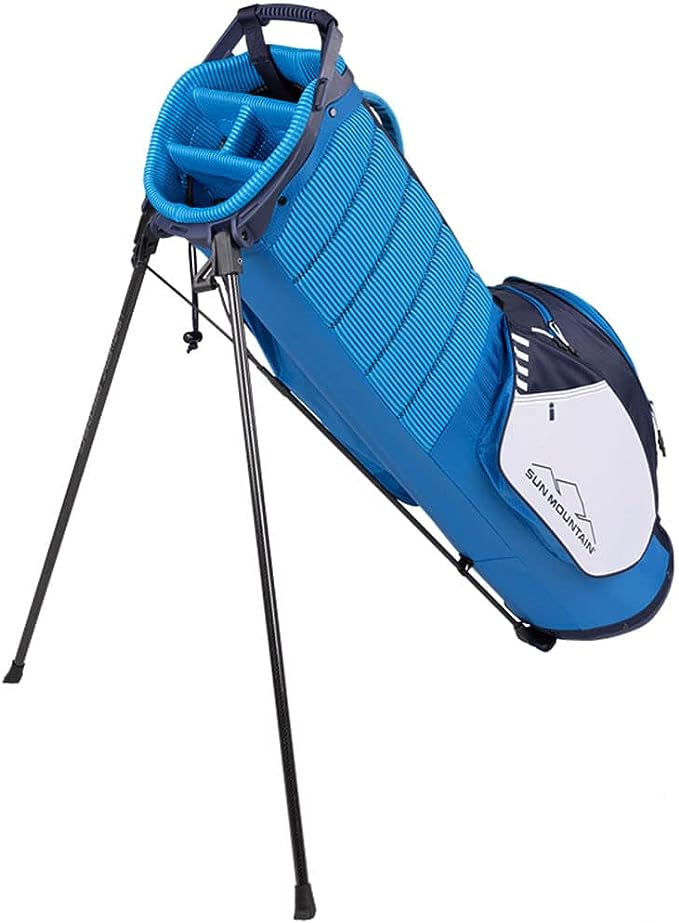 Imagine a premium quality, full service, golf stand bag that weighs only 2.9 pounds.
You probably just envisioned a bag like the 2023 Sun Mountain 2.5+ Stand Bag.
The 2.5+ is the lightest of Sun Mountain's line of stand bags, and it comes with all the features you need to walk a course in the middle of August.
We cannot emphasize enough this stand bag is light at 2.9 pounds
It has two thick, high-density, contoured shoulder straps that dynamically adjust as you walk to better balance the bag
It has six pockets, including a full-length apparel pocket and a beverage pouch for your drinks of choice
The 2.5+ Stand Bag comes in eight colors ranging from simple Black to Pecan-Java and Inferno-Gunmetal
The Sun Mountain 2.5+ Stand Bag is the perfect gift for golfers who love walking golf courses. 
For more information on the 2023 Sun Mountain 2.5+ Stand Bag, check out our full review at our sister site Best Golf Carry Bags. Click Here
If you like The Aggressive Fade, check out our sister sites: