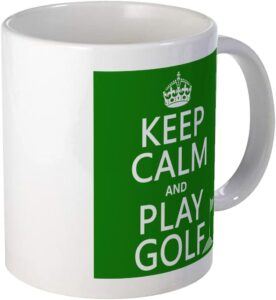 Everyone knows the famous British World War II  saying "Keep Calm and Carry On." This ceramic mug is a great take on that saying aimed at golfers.
This medium sized, 11 ounce, mug is a great reminder to coffee drinking, office dwellers or over-zoomed house workers that there is more to life.  That being GOLF.
Comes in multiple color combinations. Great small gift for the holidays.