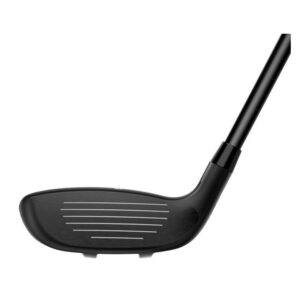 A lot of hype out there about one-length golf clubs. Cobra Speedzone One-Length Hybrids are a great way to try out the one-length concept without committing to changing out your entire set of clubs.
The Speedzone One-Length Hybrids are all the length of a standard 7-iron. The Hybrids are available for right and left-handed golfers and come in multiple shaft flexes and face lofts.
With a standardized, shorter shaft length, these Hybrids are easy to hit with little to no loss in distance. And, many golfers have experienced an increase in control and accuracy due to the shorter length.
The Speedzone Hybrids also come with Cobra's unique "baffler rails" on the bottom of the club head which promote better interaction with the ground.
These Speedzone One-Length Hybrids are perfect for golfers who struggle to hit their long irons and lower lofted hybrids.