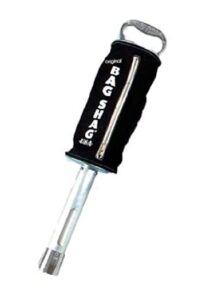 Any golfer serious about improving their golf game, especially their short game, should own an Original Shag Bag, and keep it full and in their car trunk.
This shag bag enables the quick and efficient gathering of up to 80 golf balls. It is perfect for short game practice sessions.
The Shagger has over 2000 ratings on Amazon and has earned 4.8 stars.
It is highly durable and made of steel, strong canvas, and a solid brass zipper. It comes in multiple color options.
The most important point about this tool is that it eliminates the backache of picking up golf balls by hand.
Without the time-consuming aggravation of picking up balls, golfers can spend more time enjoying their practice sessions.
If you like The Aggressive Fade, check out our sister sites: