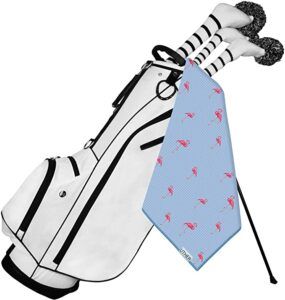 Make a statement on the course with this large designer golf towel. 20 vibrant modern designs to choose from ranging from quirky to bold to conservative.
These 20 X 40 inch towels are made of a unique blend of moisture-wicking, soft microfiber that is three times more absorbent than cotton and five times more durable.
The material is sewn in a waffle pattern to easily remove stubborn dirt in club grooves and golf ball dimples.
If you like The Aggressive Fade, check out our sister sites: